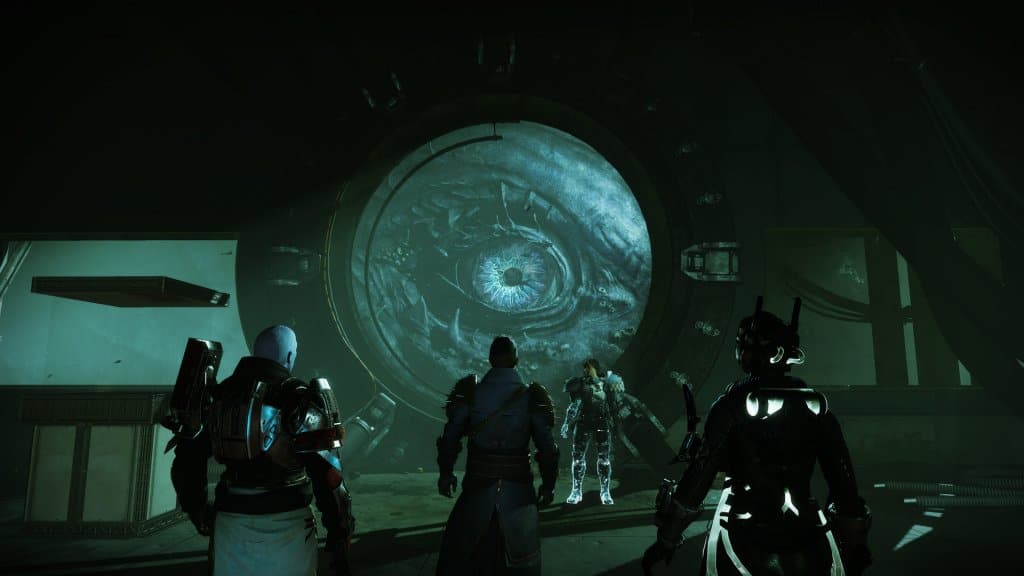 The story takes Guardians to the new destination – Titan's ocean floor, where they need to team up with Sloane, Zavala, and Drifter to face the Hive and the Taken in order to help a sea creature (whose role is crucial in the story), uncover ancient secrets, and find out more about The Witness. New challenges await!
As usual, the new season brings new activities for us, and this time around, we got four.
Activity

Description

Salvage
Matchmade activity, in which you must recover the Golden Age tech from
Titan's Arcology buildings and explore the seafloor. There, you'll battle
Lucent Hive and other enemies in a series of encounters. The activity
awards you with Seasonal Weapons
Deep
Dives
These are weekly missions in which you must dive deeper into the ocean
to salvage the power essential for communicating with a sea creature you've found
Fishing
Yes, fishing! The activity allows you to relax and fish to collect the samples
on EDZ, Nessus, and Savathun's Throne World
Ghosts of
the Deep
The details about the new dungeon are undisclosed yet, except for its
release date (May 26 at 6 PM BST/10 AM PDT/1 PM EDT) and the fact that
it features new weapons and armor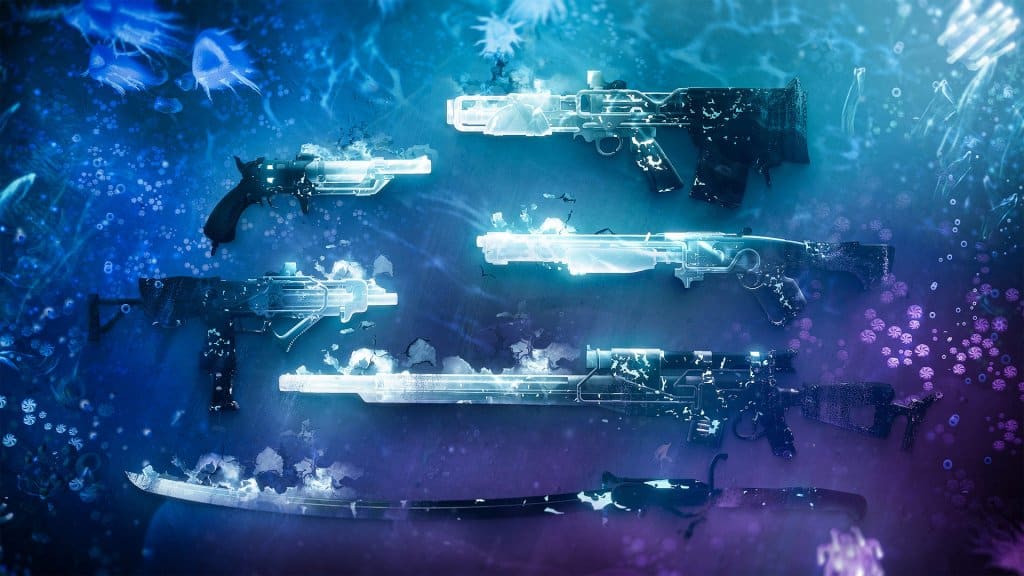 Season of the Deep introduces a set of new weapons, a host of returning ones, and some changes to PvE firearms. Make sure you have room for everything!
New Weapons
This part of new additions is fascinating, as many uniquely looking sets entered the game. Let's see what this season has in store for us.
Besides seasonal armor and ornaments, we got sets in partnership with some of the biggest PlayStation titles. For instance, we can see Titan gear inspired by Kratos from God of War, Hunter's armor based on Aloy from the Horizon franchise, and Warlock's look taking inspiration from Ghost of Tsushima's Jin Sakai.
Seasonal Universal Ornaments
PlayStation Games-Inspired Armor
Moreover, Naughty Dog's The Last of Us is also seen in the game in Ghost, Sparrow, and ship design. Check them out!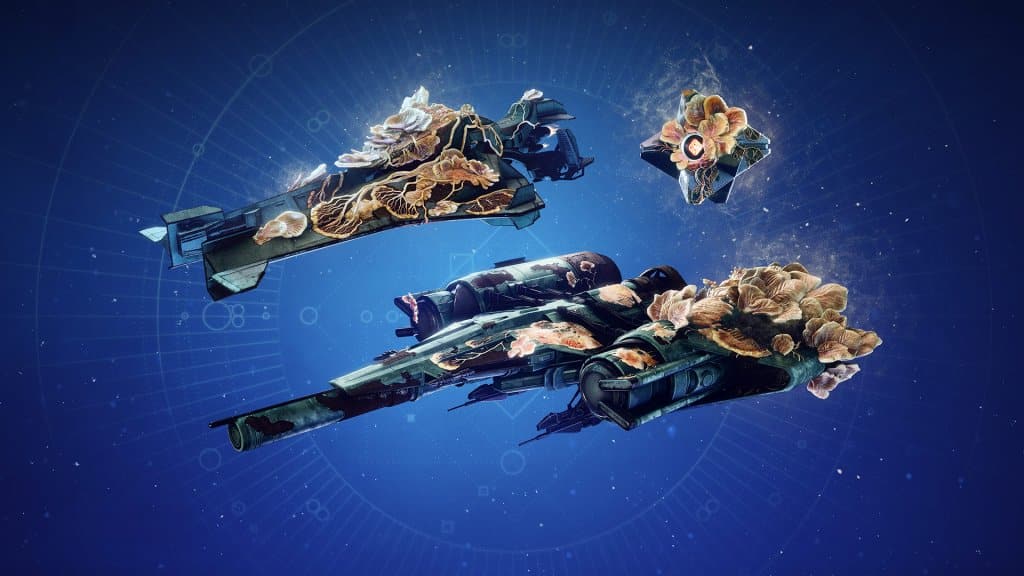 On top of that, we got new exotic armor.
Exotic

Type

Exotic Perk

Steadily reloads a portion of your equipped
Trace Rifles's magazine from reserves. Damaging a
vehicle, boss, or champion with a trace rifle marks
them as the target. When an ally defeats the marked
target, generate special ammo for yourself and heavy
ammo for your allies

Increases Glaive reload speed and melee damage when
surrounded. Glaive melee final blows overflow a round
to the magazine. Glaive projectile final blows detonate if
the Glaive deals damage matching your subclass type

Using your class ability channels defensive Light inward,
providing a grenade that creates a barricade on impact
Here they are, looking shiny and awesome:
Furthermore, Season of the Deep brings changes to some of the familiar Exotic armor, and if you'd like to learn more about them, make sure to check our guide. Besides the additions above, the update introduces new Strand Aspects and mods, which we also covered in our previous post.
Be Ahead of Others in the New Season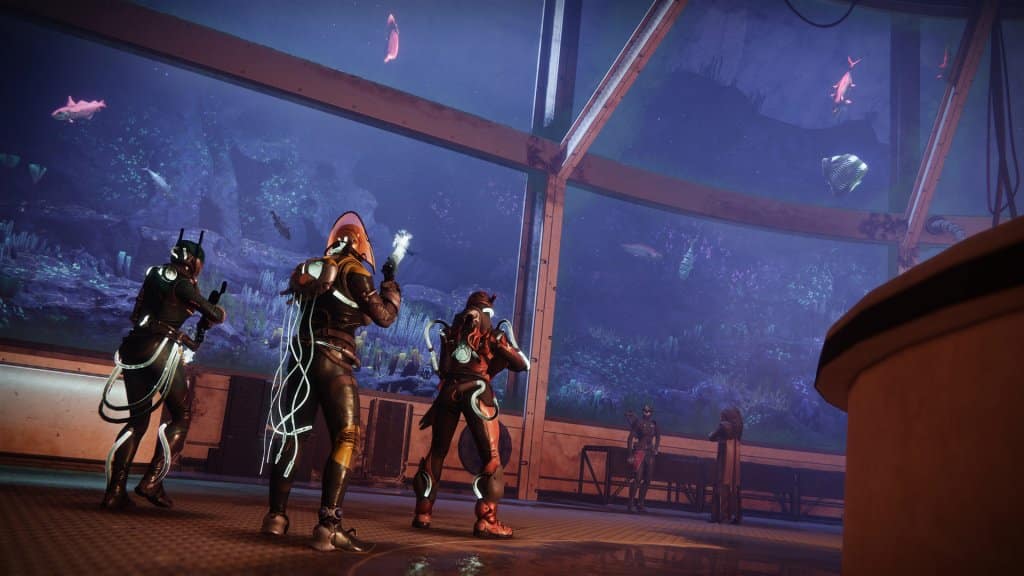 Well, a lot is waiting for us in this update, and we don't know about you, but we can't wait to dive into all of this! However, every season brings not just new and exciting content but also loads of grind, which might make a new adventure less thrilling. But with LFCarry, you can skip all inconvenient parts of the game and simply enjoy the one you want. 
Moreover, there's the Ghost of the Deep dungeon coming in a couple of days, meaning that you can get the Day One completion achievement and be among the first who obtain new gear. If you want this to happen, you can also turn to LFCarry's PRO players for help. They'll be happy to assist you in reaching that goal!
So, are you ready to conquer the upcoming activity and enjoy everything new to the fullest? Then go to LFCarry.com and prepare to have an unforgettable gaming experience!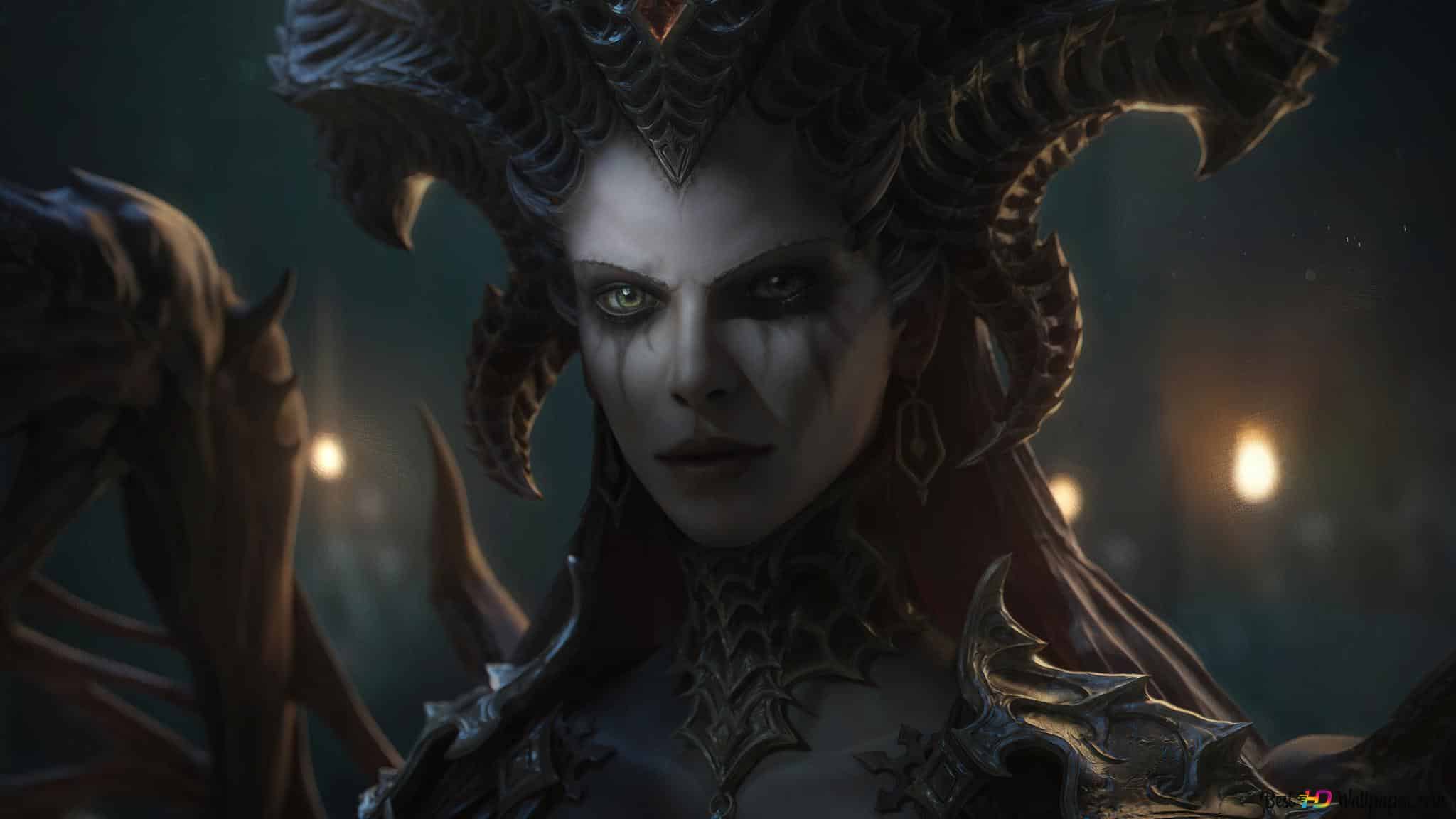 Beneath the shadows of menacing monsters and between the echoes of clashing swords, a new saga unfolds in this action RPG, Diablo 4. This online …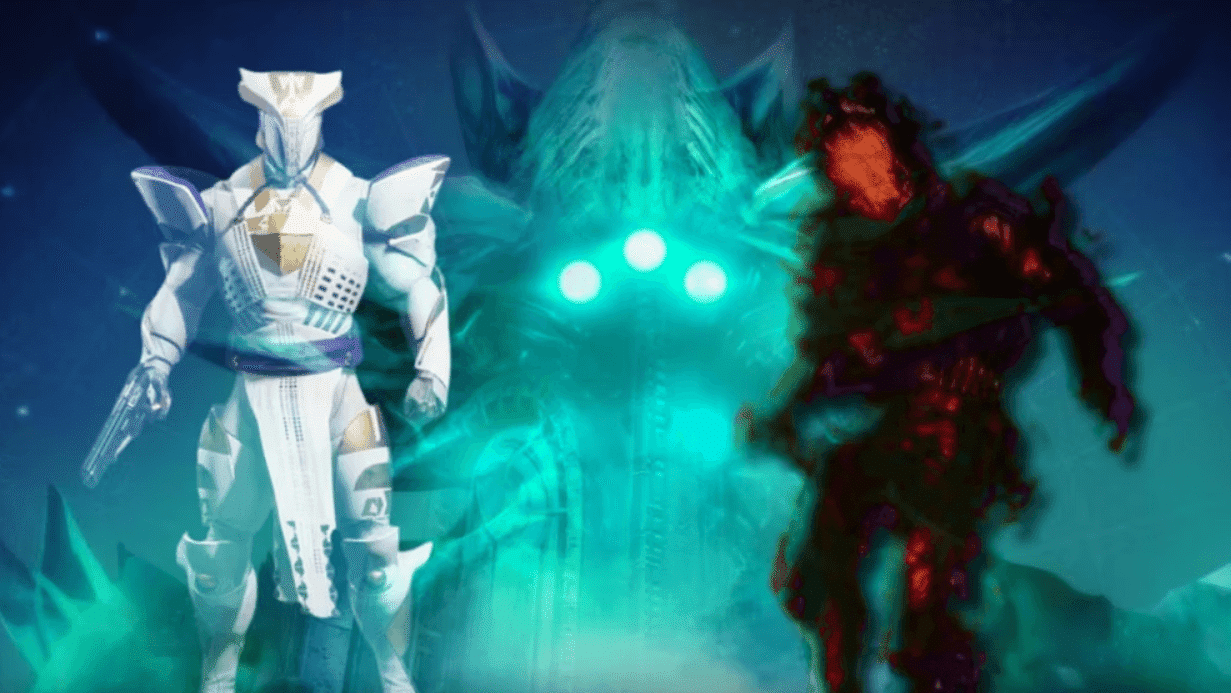 The Final Shape promises to enrich the game's narrative and gameplay dynamics. That, along with the introduction of new content and the return of fan-favorite character Cayde-6, adds a layer of excitement and intrigue to the forthcoming year. However, this returning Raid could potentially stir controversy in the community in 2024.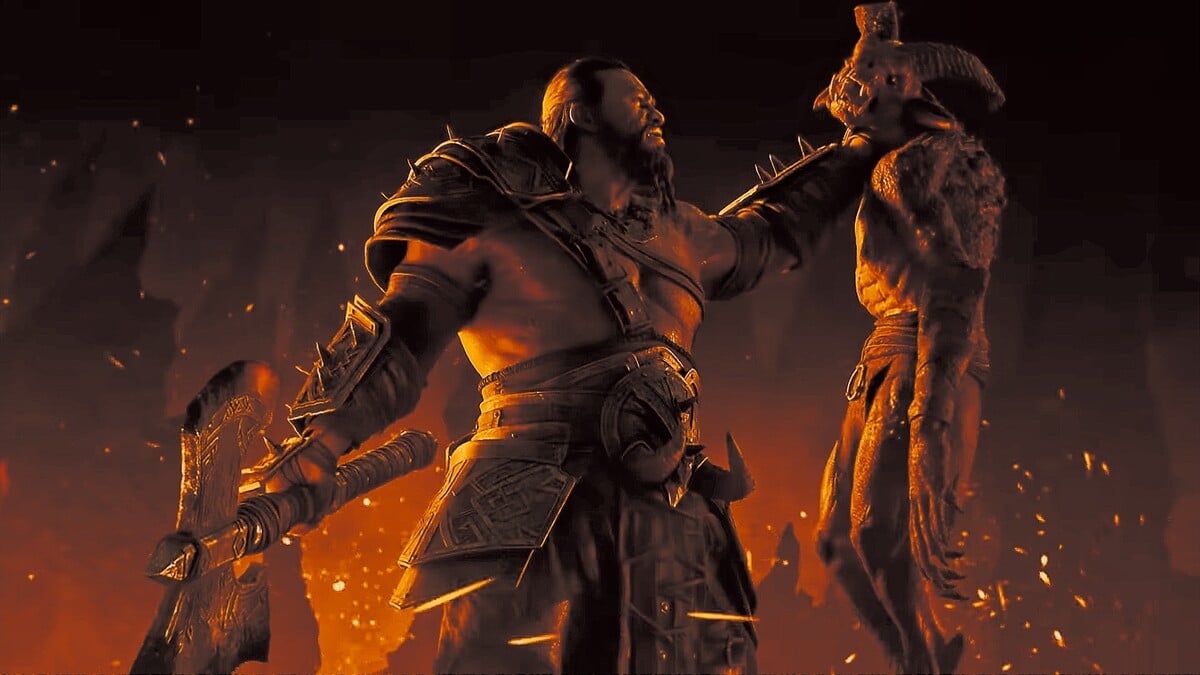 The Barbarian, the avatar of strength and combat in Diablo 4, undergoes an innovative transformation. Blizzard Entertainment has introduced a new facet, the Arsenal System, …