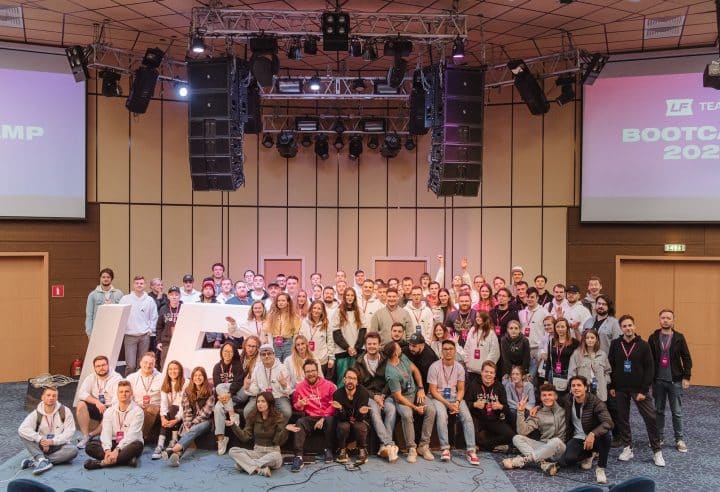 LFCarry is one of the leading in-game service providers in the world. We formed as a company in 2016. Since then, we have become known worldwide as one of the most trusted, innovative, and easy-to-use services on the market, both among players and in the media.
It all started with the World of Warcraft: Legion expansion. Gamers had to put up with a number of issues when playing one of the best addons in WoW's history. We had found a way to help players deal with these issues and, at the same time, provide more experienced gamers with an opportunity to earn money doing what they do best. Very soon, we realized that we'd created something special. With time, we expanded the catalog of supported games to more titles where gamers could take advantage of some professional in-game assistance. We employed more PRO players, cementing their future as highly-demanded hired help. Our success led us to formulate our big goal.
LFCarry's ultimate goal is to create one million jobs in virtual worlds. We're talking about real work opportunities and competitive salaries for aspiring and talented gamers, no matter where they live or their background.
Since 2016, we have served over 100,000 players around the world, earning their trust and respect along the way. We continue to work on our internal systems and the workflow making it more efficient and user-friendly. By interacting closely with our customers and listening to their feedback, we have become able to better understand the needs of the gaming community, which in turn led to the creation of the core values that make us who we are today.

We are avid gamers ourselves, having spent hundreds of hours in each title where we provide our services. This allows us to stay up to date on the latest updates to these games as well as be aware of any issues that may be affecting them. Experiencing all of this ourselves helps us create the best product by putting gamers' needs and desires in front of everything we do.
We're also always looking for new ways to play games. Two years ago, the market for play-to-earn NFT games was booming. There were those who only cared about investing and making a profit in such games, not the gameplay itself. Other players had the skills to be the best at these games but lacked the funds to buy accounts. Both groups were helped by our Scholarship program. This program gave investors simple and practical tools to start earning predictable income in such games, allowing them to see their investment's return. Meanwhile, gamers got accounts to play and earn money for a small fee. So, our players would complete their farming plans, getting the most profit and investments return, and be in the top 10 and top 100 on the game's leaderboard.
Commitment To The Cause And To Our Clients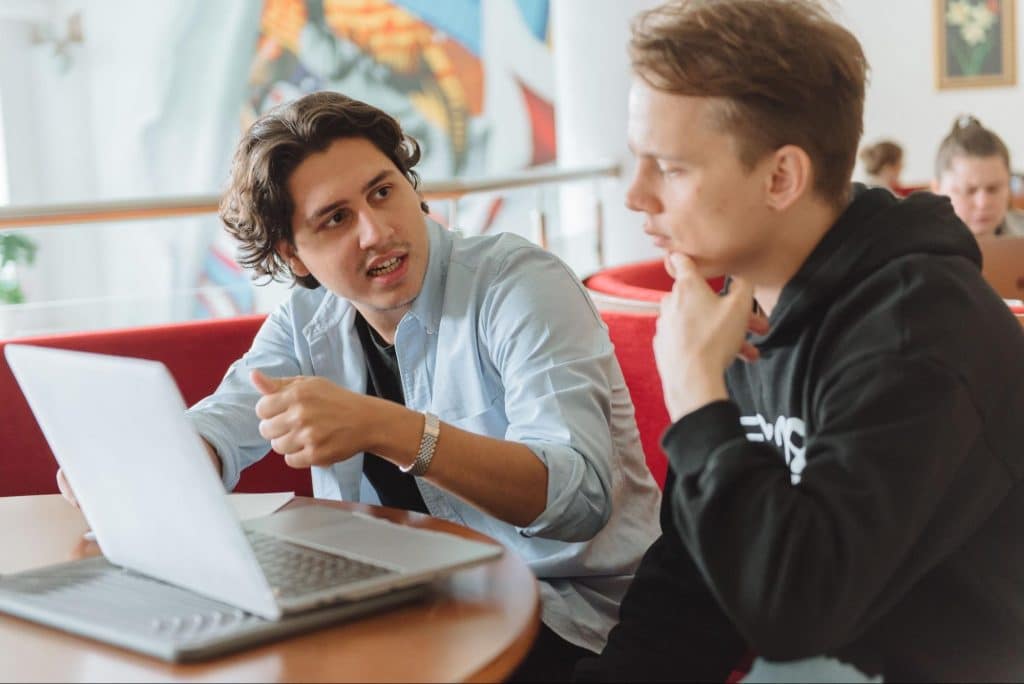 There are two main values that represent our commitment. The first one is the delivery. With such high demand for these kinds of services, it is important to keep up with the trend of meeting the deadlines set by our clients. If we promise to get something in the game within 3 hours, our PROs will always deliver. They never fail our expectations. This puts a certain amount of pressure on us, but we are happy to report that we always come through when it comes to completing orders on time. We do everything we can to keep the wait times as short as possible so that all our customers are always happy with the services we provide.
The second one is about our support of games. You see, different titles and their popularity in the gaming community come and go. Some manage to stay relevant for years, while others fade away rather quickly. Either way, no matter how popular the game is at the current moment, if it is in our catalog, our clients can rest assured that they will get the highest quality of service for that game, regardless of how popular it is. This means that even if we do not add new offers to one of the games from our catalog, you can still create an order for that game and expect the highest-quality service.
We make sure that everything we do makes the experience of our clients better. This is achieved by allowing the clients to create personalized, custom orders with very specific goals. The PROs will happily help with any specific requests, even if it's something that's not "on the menu." Furthermore, our amazing support team is there for you 24/7. You can ask them anything. They will help you find the service that best fits your requirements and walk you through the entire process!
The customer's feedback is also essential to creating the best experience possible. Therefore, we're always listening closely to what our customers say about where we can improve.
Every month we gather over 100 unique reviews and feedback from our active customers, finding among them the most requested changes and adding them to our development roadmap. The opinion of our clients is one of the key elements when choosing directions for the development of the service because each client is also an integral part of our team – we are all one. Every single client is a part of a greater idea, a dream of PRO gamer's services making other players happier, which contributes to creating over 1 million job opportunities for TOP players.
We want our PRO gamers to be proud of their work. Therefore, we provide the type of employment that allows our players to make a living doing what they love and excel at: gaming.
Making a One-of-a-Kind Product
With a great passion for games and immense experience, LFCarry knows how to work with PRO players and customers to bring you the best hand-made service there is! The formula for success is not simple: we understand how games are made and played, we keep up with trends, and we're always there when a new title is released. This allows us to anticipate the needs of gamers and create offers that fulfill those needs.
Have you ever hit a progression wall in your favorite game? Does farming and grinding for scraps of experience in online games bother you? That's where LFCarry steps in. By employing a roster of extremely experienced and talented professional gamers, we help our clients achieve their in-game goals by eliminating those blasted boundaries that the game developers put in their games in the hopes of making players extend their game sessions to insane hours without any good reason for it. In other words, we help gamers across the globe deal with aggravating mechanics such as RNG rewards when they need something specific from the loot pool. We help them get to the desired rank in the ranked system or gain the needed level in an online game, allowing them to jump straight to the relevant and exciting content without having to spend days and weeks doing something completely dull and uninteresting.
Thus, we create a recognizable brand by offering a unique product that attracts a lot of attention. On top of that, we utilize cutting-edge technology to create and promote our service, making it number one on the market.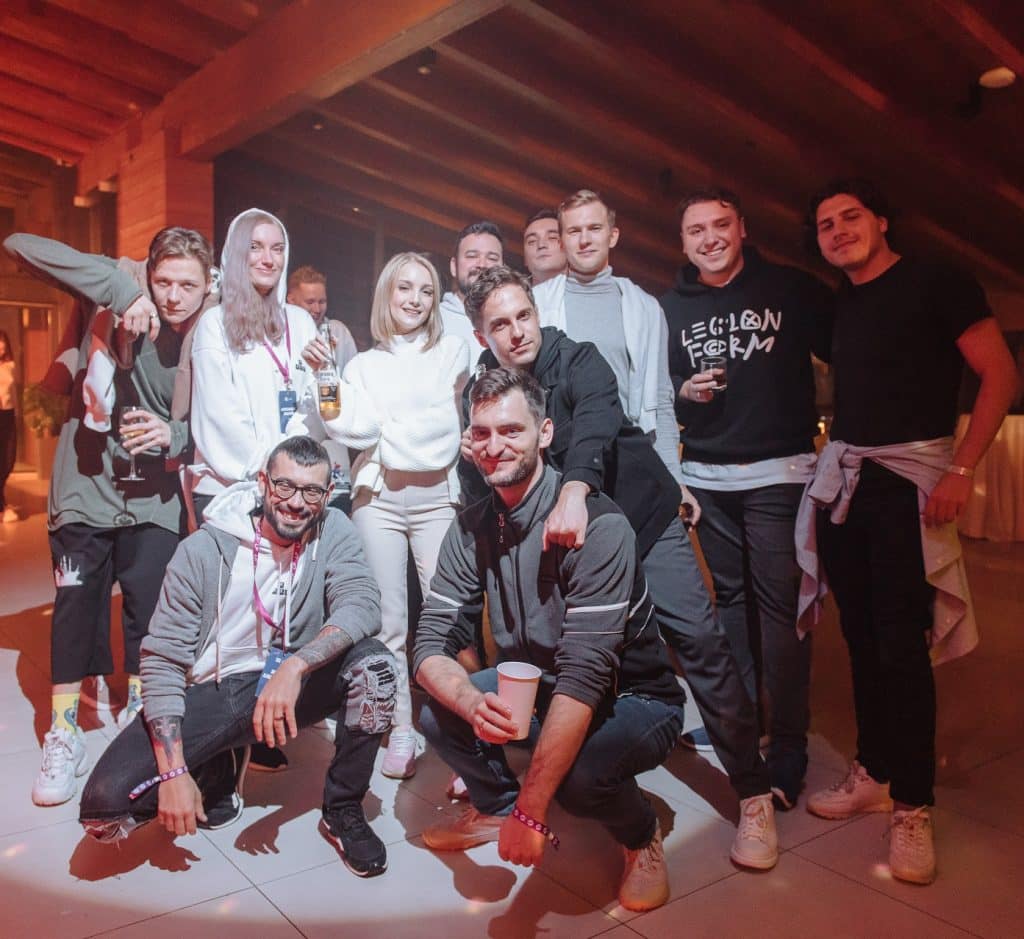 Our brand is not just a name; we have also created a unique community that cherishes PRO players and the gaming community as a whole. Together, we will build a better future where talented and aspiring gamers can get paid for doing what they love. This can only be achieved if we all stand together and work towards this goal as one.
New PRO players feel right at home because they are immediately greeted by like-minded gamers who quickly help newcomers set up the workflow. As a company, we provide lots of opportunities for personal and professional development. It could be as trivial as providing a gaming PC to work and play games on and helping our new PROs to find their footing. Furthermore, we have various programs that help our PROs upgrade their soft and gaming skills. Things like PRO-to-client communication are essential in our line of work, so we have a number of experts who can help our talented gamers work on these techniques.
Our workplace values celebrate individuals and their ideas. We welcome people of all genders, backgrounds, and beliefs. We believe that a diverse workforce leads to more ideas and innovation and allows us to see the world and the games from different perspectives. We do not condone or tolerate toxic, or intolerant behavior in our company.
Regardless of their position, everyone is free to speak their mind, make suggestions and bring their own ideas and visions that will be considered, with the best ones finding actual realization. We have employees who enjoy different kinds of games. They provide their vision of what our service could become in years to come. This kind of input is invaluable to us!
These are the principles that guide our actions both as a business and as a community. We would like to extend an invitation to you to check out our services if these values do in fact speak to you.
Last Updated on July 26, 2023 by Blog Admin The game's meta keeps shifting, but one thing remains the same: you should always be fully …
Last Updated on July 26, 2023 by Blog Admin We asked, and devs finally listened. That's a conclusion we may draw in light of the …
Last Updated on July 26, 2023 by Blog Admin If you're familiar with Call of Duty games well enough, you surely know what camouflages for …