In the post disclosing the Exotic armor changes coming in Season of the Deep, Bungie revealed that one of the most powerful Warlock pieces of gear is expecting a big nerf, which many fans will most likely not take lightly. On the other hand, the upcoming buffs are worth being excited about. Let's see what alterations are making their way to the game.
Warlock's Starfire Protocol Is Facing A Dramatic Change
Yes. One of the most powerful Exotic pieces for this class won't be as powerful anymore. Starfire Protocol has been an inseparable part of the potent Warlock Solar build for quite some time. With the ability to spam amplified Fusion grenades and deal massive damage, it's no wonder this Exotic quickly became a popular choice among the community. 
But, like many other OP items in the game, it was just a matter of time before the devs decided to reduce the power of Starfire Protocol. Thus, starting from Season 21, the amount of energy gained per instance of damage is now reduced from 20% to 2.5%, and empowered weapon kills grant 20% grenade energy. 
Here's how the devs explained the reason behind this decision:
Though it was inevitable, and players have been waiting for such a thing to happen, many will presumably not be happy with that. On the other hand, this will allow us to choose from a variety of other pretty valuable options, some of which are getting buffed. There are a total of 24 Exotics Bungie will make changes to, so let's take a look at some of them too.
Other Notable Exotic Armor Changes
Warlock
Since we started with the big news for Warlock players, let's say a few words about other gear that is being altered for them. Vesper of Radius, Dawn Chorus, Claws of Ahamkara, and others will see some changes in the new season, but what fans and experts are most excited about are Chromatic Fire and Sanguine Alchemy.
The former now have increased radius and damage of the explosion created by precision Kinetic takedowns, which also apply a blind (Arc), scorch (Solar), slow (Stasis), sever (Strand), weaken (Void) status effect to targets depending on which subclass you're using. The latter now provides bonus damage (17% PvE and 4.5% PvP) to weapons that match your subclass element when standing in a rift. According to the devs, the bonus is the equivalent of 2 Surge leg mods.
Hunter
This class is also getting a handful of buffs for their Exotics. For instance, Mask of Bakris will have a tier-4 non-stacking weapon damage bonus increased from 10% to 25% in PvE, while in PvP, weapon damage will have a 6% bonus. 
Moreover, presumably, many will be happy to know that Sealed Ahamkara Grasps can now reload magazines of all your weapons when an enemy is defeated with powered melee. On top of that, dealing melee damage will provide enhanced movement speed and jump height for 5 seconds.
Titan
These fellas will also get their share of Exotic buffs and nerfs, but let's focus on positive changes. The fans seem to be thrilled about the No Backup Plans rework, which will result in Exotic providing a benefit to the airborne effectiveness and reload speed of Shotguns. Furthermore, killing with such weapons while using the Void subclass grants a Void overshield and triggers your health regeneration. When your overshield is active, your shotgun will deal increased damage.
In addition, Stronghold is undergoing notable changes. Thus, blocking shots with a sword will provide a 50% damage reduction in PvE and 10% in PvP. And when you stop, it will gain restoration x2, which duration increases depending on the number of shots you blocked. Sounds appealing, doesn't it?
Get Any Exotic Without Breaking a Sweat
It's safe to say that these changes will shift the meta in the upcoming Season of the Deep, as it usually happens. Thanks to the alterations, we'll be able to find ourselves new builds to try and stick with. But to have a chance to experiment, one must have the needed Exotics that all come from different sources. Some of them are pretty easy to obtain, while for others, you need to work really hard, usually through loads of grind.
However, a third way allows you to skip all the hard work but still get the desired item. And that's by using LFCarry's services. With the help of our exceptionally skilled PROs, you can obtain any Exotic you want without a hustle – fast and easily. 
So, if there's some armor you've been wanting for so long but couldn't get your hands on, let us obtain it for you. Go to LFCarry.com, choose the Exotic you want, or let us know about it in the live chat and get ready to put a new item to the test soon, as our work will be swift. Don't wait, and give us a try today!
Last Updated on September 25, 2023 by Polly Gruse Experience is essential for leveling up in the game, and the community is always in search …
Greetings, fellow Azerothians! The air is crisp, the leaves are turning, and the scent of barley is wafting through the wind—it can only mean one …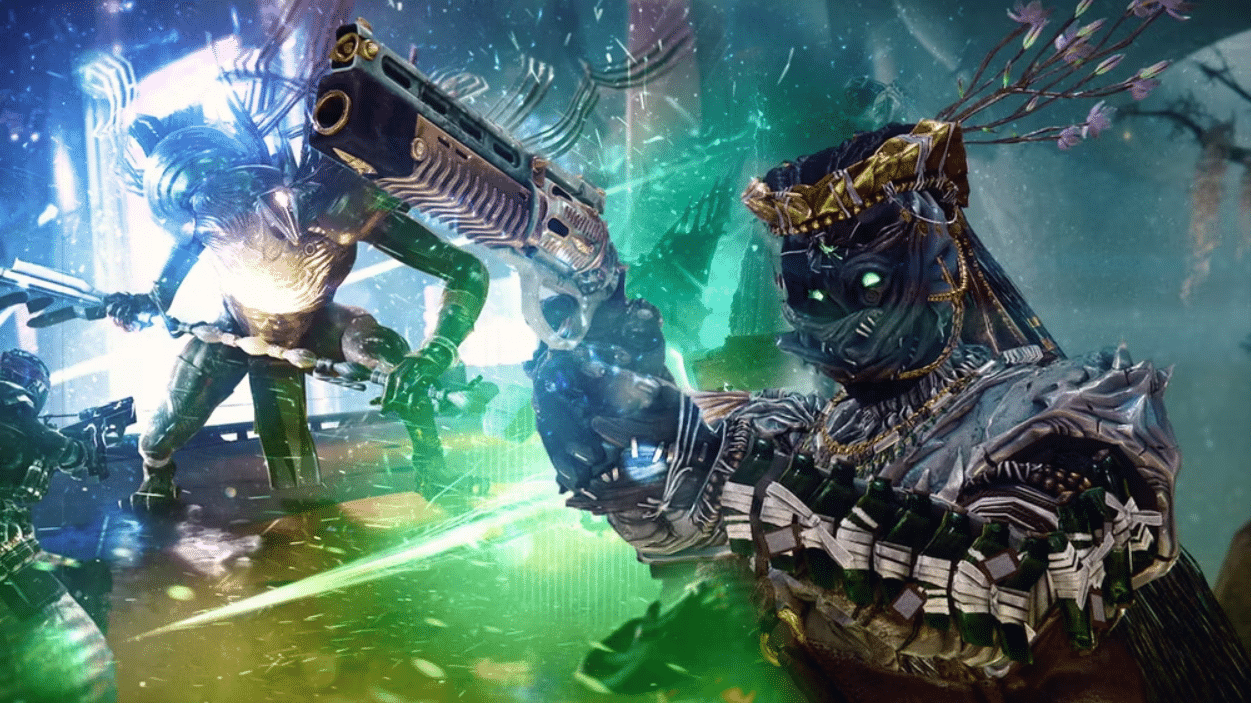 To breathe new life into Destiny 2's PvP mode, Bungie is releasing a new free map pack and forming a dedicated PvP "strike team." But how will they address these diverse requests, especially when they are on the verge of releasing a new multiplayer game?