The game's meta keeps shifting, but one thing remains the same: you should always be fully prepped for any kind of challenge, including Trials of Osiris. If you decide to take part in it, you have to ensure you have the right weapons in your arsenal. Otherwise, it will be just a waste of your time. If you want to learn how to get better at Trials of Osiris, you will have to find out more about the gun that would be a good fit for this activity. Luckily, we've got a guide for you that will break down all the most powerful weapons for this activity and why they are a good pick. Enjoy!
Grab These 10 Weapons for Your Next Game
To learn how to do Trials of Osiris right, you will have to start with choosing the right weapons. Gearing up for Trials is a step you don't want to miss. This list of the best guns for Trials of Osiris will help you decide what firearms you need to get in time for the next gaming session to get the max number of kills and obtain various rewards and gear ASAP:
Felwinter's Lie
It might not be a crazy shotgun that will shoot down everyone who's decided to cross your path, but it is much more consistent compared to other shotguns, which is an amazing characteristic. It's been nerfed a couple of times, but these changes couldn't change our love for this weapon, so it's still one of the most important Trials metas in the game right now.
Vex Mythoclast
This is probably one of the best weapons for Trials of Osiris, and it can become even better once you choose the right set of perks and modifications for it. It excels in both PvP and PvE, so you can use Vex Mythoclast for a variety of activities. The unlock VoG challenge might be a headache, but it is worth it.
The Last Word
This is the one that oldies should remember. This hand cannon has made its first appearance in Destiny 1, and it keeps shining in Destiny 2. It's perfect for any PvP activity, offers decent stats, and simply looks amazing. It does well at both close and mid-ranges, so you can be sure that you'll beat almost anyone with it once you get used to it.
The Palindrome
This is another great hand cannon that is a must-have for almost all players. It can be a perfect part of a loadout for any activity, offers a pretty decent range and stability, and rolls with a number of great perks that will make your experience of playing with this gun unforgettable. You can obtain it from the Nightfalls playlist.
The Messenger
If you would like to make a ton of fast kills, The Messenger is a suitable weapon for you. This is one of the most powerful Trials of Osiris weapons, and you can get it in two versions: adept and conventional. The god roll version will make you just unstoppable and too quick for your enemies, so you should definitely consider getting this gun at some point.
Adored
Did you think we would forget about sniper rifles? Adored is a universal SR that also works well for PvP and PvE activities. It is pretty powerful even without certain perk combinations, but once you pair it with a couple of those, such as Killing Wind or Triple Tad, you will get one of the finest weapons in D2. You can get your hands on the weapon in three ways: Crucible, Strikes, and Gambit.
Dead Man's Tale
With this weapon, you won't be afraid of missing shots at any distance. Its mechanics are a bit peculiar, and it will take some time for you to obtain it from the Presage mission, but this exotic scout rifle is worth a hassle. It is quick and accurate: everything you need for Trials of Osiris.
Unlock All Kinds of Weapons with Lfcarry
Destiny 2 is all about the grind, and even though it can be fun and interesting, it can also be frustrating and tiring. There are so many activities available in the game, but some of them are not accessible only because you don't have a certain set of firearms or armor. However, it doesn't have to be that way anymore. We know how to start Trials of Osiris on the right foot!
Here at Lfcarry.com, you can team up with the best experts who will deliver the best Trials of Osiris weapons right to your account. Our goal is to provide all players with an opportunity to enjoy the game to the fullest, so we are ready to assist you with even the most challenging activities and tasks. Just let us know when we should get started, and will unlock all amazing Destiny 2 Trials of Osiris weapons and other goodies for you!
We hope you enjoyed the read. To find out more about Trials of Osiris weapons this week and the best tactics for the activity, come by our blog occasionally. See ya!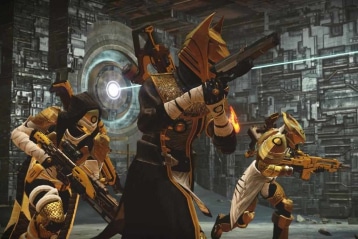 The game's meta keeps shifting, but one thing remains the same: you should always be fully prepped for any kind of challenge, including Trials of …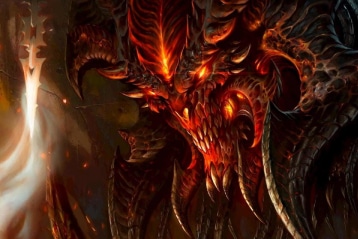 We asked, and devs finally listened. That's a conclusion we may draw in light of the recent announcement about patch notes. So let's see what …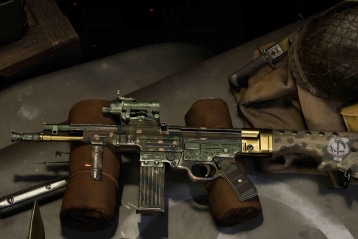 If you're familiar with Call of Duty games well enough, you surely know what camouflages for ordnance are, which also take their place in a …