This WoW Alchemy guide is your key to mastering the art of gold-farming. Whether you're new to the game or a seasoned veteran, this guide has all the information you need to succeed in earning gold through Alchemy. It covers everything from the basics of the profession to advanced strategies for crafting and selling your creations. With this guide, you'll be able to maximize your gold-earning potential and achieve greater success in the game.

Ah, the sweet smell of success! Or, in this case, the rich aroma of gold being earned through the art of Alchemy. In the vast world of Azeroth, it takes more than just a little bit of know-how to make your mark. But fear not, adventurer, for this alchemy Dragonflight guide will help you unlock the true potential of your Alchemy profession and turn your pockets from empty to overflowing with gold. So grab your flask, let's get brewing, and discover the secrets to mastering Alchemy and becoming a gold-farming master in World of Warcraft Dragonflight.
Profession Changes in Dragonflight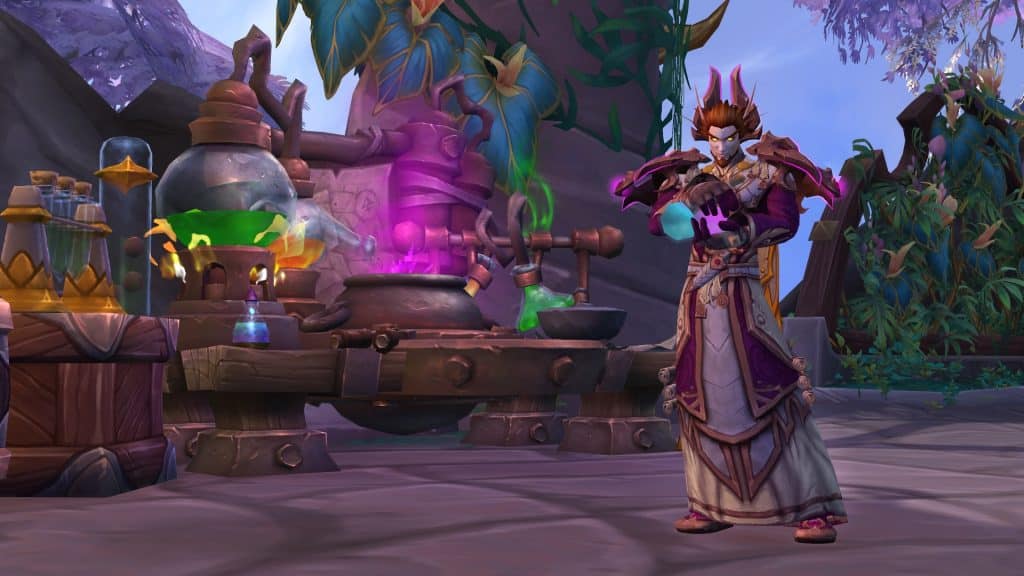 Want to know how to make gold in Dragonflight? We'll tell ya, but before we begin, it's worth mentioning that all professions in Dragonflight, including Alchemy underwent some global changes.
The changes aim to improve the overall experience of playing the game and include a reduction of requirements for profession specializations, a new limit of four daily public work orders, and the ability to reject personal crafting orders. The profession interface has also been reworked, with individual expansions now toggles, a reworked skill level bar for each profession, and a new Crafting Details section of the interface that details profession secondary stats, craft quality, and finishing reagents. The game now also features profession secondary stats, profession tools and accessories, Crafting Orders, and a Talent Tree-like specialization system. Players can now focus on developing their profession in a specific way, such as making top-tier armor or collecting high-quality materials, and eventually learn all alchemy specialization Dragonflight with time and patience.
As for Alchemy, it has undergone streamlining with a focus on three main recipe categories: potions, phials, and Alchemist stone Dragonflight. The process involves intermediate reagents and an optional ingredient. Recipes for potions and phials are divided into two alchemical types: Air and Frost, and their respective knowledge tree nodes will reflect this distinction.
How Alchemy Can Help You Make The Big Buck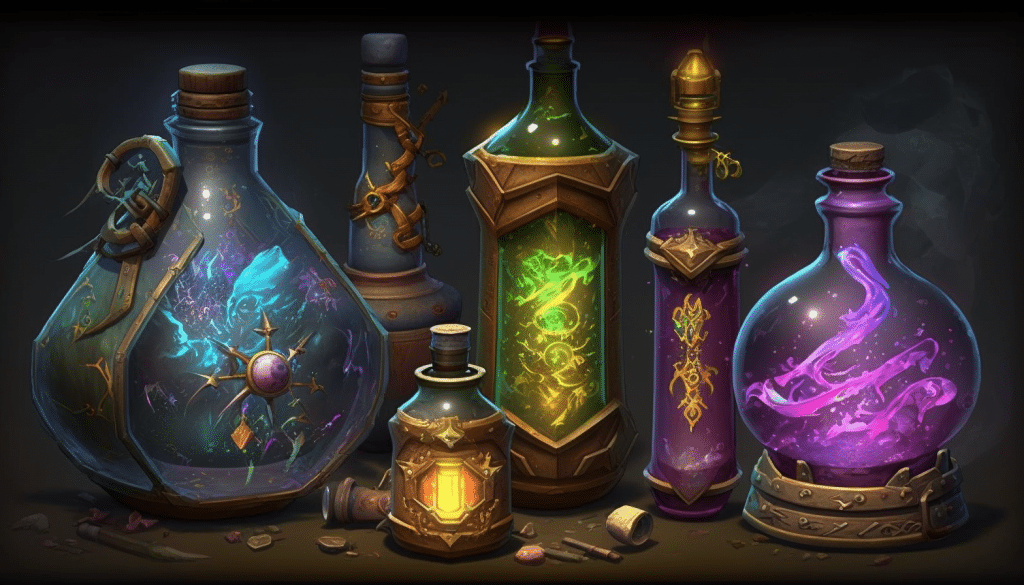 In Dragonflight, the choice of Specialization can greatly impact your success as an Alchemist. With more flexibility in the Specialization path, you have the potential to find your niche and earn a substantial amount of gold, especially during the early stages of the game when not all crafters have fully optimized their knowledge trees. So, how do you decide which is best alchemy specialization Dragonflight?
As consumables, especially during high-stakes events such as World First races, are highly sought after, Alchemists who produce Potions and Phials will find high demand for their products on the Region-Wide Auction House, leading to a lucrative profit margin.
Another way for Alchemists to make a profit in Dragonflight is through the use of Work Orders. This feature provides unique money-making opportunities for savvy Alchemists, as the most powerful primary stat potion, the Elemental Potion of Ultimate Power, is Bind on Pickup. This means that Alchemists will likely benefit from players who have chosen other Professions.
To maximize your earning potential, you should focus on min-maxing your reagent crafting by combining herbs into Omnium Draconis or Awakened into Primal Convergent and obtaining Alchemical Solutions from breaking down potions or phials. Furthermore, unlocking advanced experimentation in the Dragon Isles alchemy knowledge trees can yield better recipes, but these recipes are not clearly marked in-game. Now let us proceed to more interesting parts of this WoW Dragonflight alchemy guide.
Things That You Can Make With Alchemy

For those unfamiliar with Alchemy, it's a crafting profession that focuses primarily on consumables, such as potions and phials, as well as transmutations, cauldrons, and alchemist stones. While some expansions may add pets or toys, Dragonflight does not include these.
Here's a breakdown of what you can craft with Dragonflight alchemy: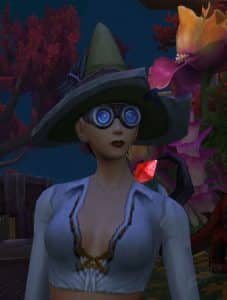 In Dragonflight, discoveries have returned as a cooldown mechanic. Many phial and potion Dragonflight alchemy recipes are accessible only through discovery. There's a chance to unlock new recipes through breakthroughs. This feature aims to make this profession a little bit more life-like in the sense that you must experiment with different combination of ingredients to get various results and hopefully discover a certain combinations that turns into a new and potentially improved recipe. In the game terms, the discovery mechanic is simply and added RNG factor to your crafting routine. In the knowledge trees, you can gain access to advanced experimentation which results in more advanced recipes. However, the game currently doesn't clearly indicate which recipes are improved.
How Reagents Fit Into Dragonflight Gold Making Strategy?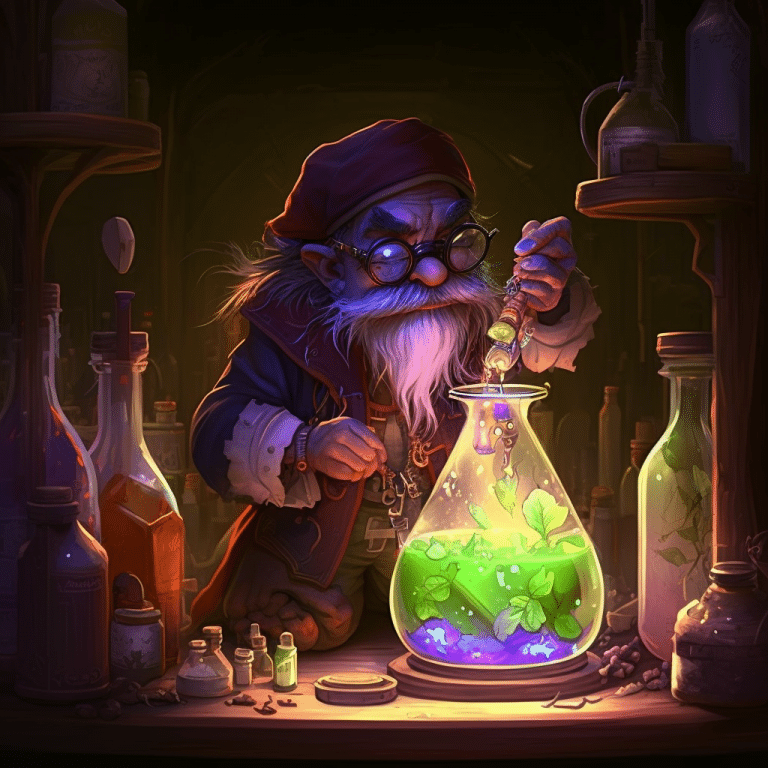 Сrafting intermediate reagents is crucial for making profits. You can make either Omnium Draconis by combining herbs, or Primal Convergent by Awakening herbs. To further craft, you need to acquire Alchemical Solutions, which can be obtained by breaking down potions or phials. Maximizing your reagent crafting is essential for success, as you will be competing with the entire region when selling on the Auction House.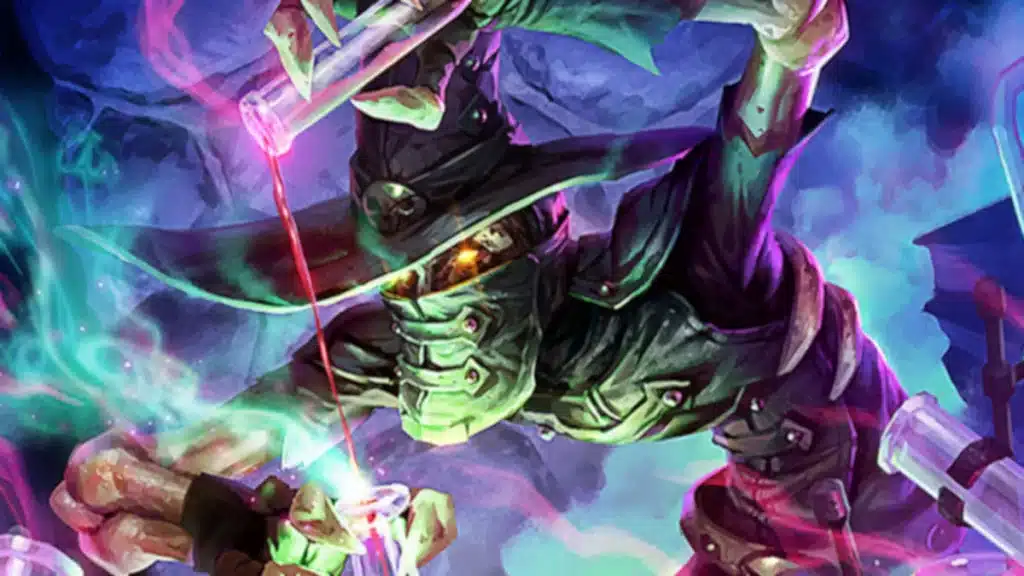 As mentioned previously, Alchemy Dragonflight along with all other professions now have specializations. They're basically progression paths that players can choose from to enhance their gameplay experience. For Alchemy there are 3 specializations:
Potion Mastery:

Enhance your Potion-crafting skills
Gain bonuses when consuming Dragon Isles Potions, like increased healing and movement speed effects
Unlock new recipes such as Advanced Potion Experimentation and Potion Cauldron of Power
Increase your Alchemy skill and receive major boosts to crafting skills for Potions, Inspiration, Resourcefulness, and Multicraft

Phial Mastery:

Get better at crafting Phials and learn new recipes
Extend the duration of Phials up to 1.5 hours
Discover Advanced Phial Experimentation and other valuable recipes
Boost your Alchemy skill and improve your crafting skills for Phials, Inspiration, Resourcefulness, and Multicraft

Alchemical Theory:

Focus on crafting Secondary Skills
Learn new recipes, improved transmutes, and reduce penalties associated with using certain Potions and Phials, such as negative effects from Toxic Potions and Phials
Unveil recipes like Transmute: Order to Elements, Transmute: Decay to Elements, and Brood Salt
Gain massive bonuses for all Secondary Crafting Skills
In total, to max out all three specializations, Alchemists will need to spend 510 Knowledge points: 155 in Potion Mastery, 155 in Phial Mastery, and 200 in Alchemical Theory.
What the Heck Are Knowledge Points?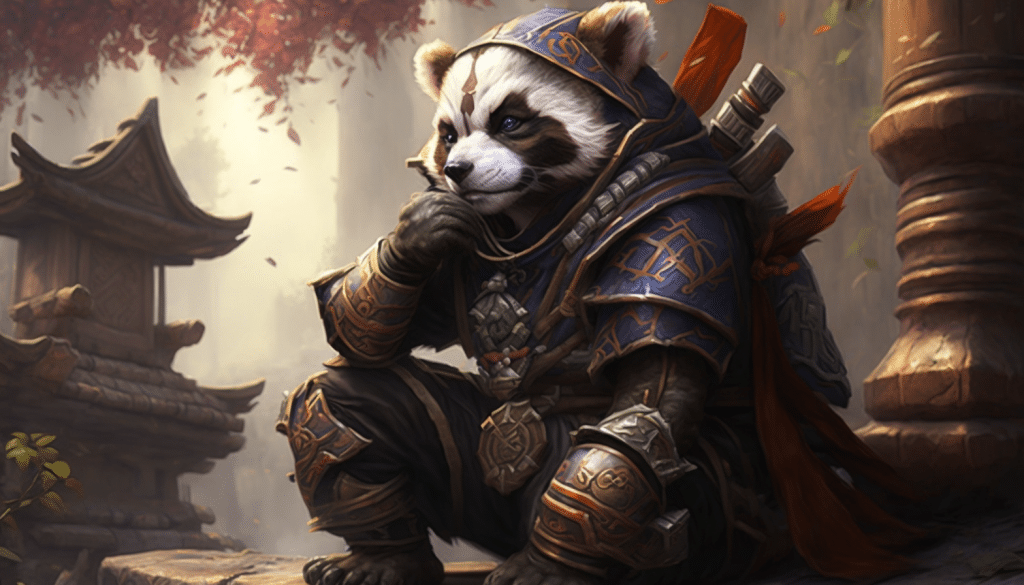 Knowledge Points serve as a new currency to enhance your crafting abilities in your chosen profession. These points can be spent in your profession's Specialization Trees to gain improvements and unlock new recipes.
It's crucial to consider carefully how you spend your Knowledge Points, as changes made with Knowledge Points are permanent and cannot be undone. To maximize your profession, it requires a significant time investment to learn everything a Dragonflight alchemy specialization has to offer.
Note that unlearning and reacquiring the profession will not reset or refund spent Knowledge Points. You will regain all previous Specialization advancements, as well as any unspent points, but you'll still need to start from Skill (1) and relearn any recipes.
There are various ways to earn Knowledge Points, such as through crafting for the first time, random drops, static treasures, special trainers, quests, and Renown. For the latest information on acquiring Knowledge Points, consult up-to-date resources.
Dragonflight Gold Farm - Start Today!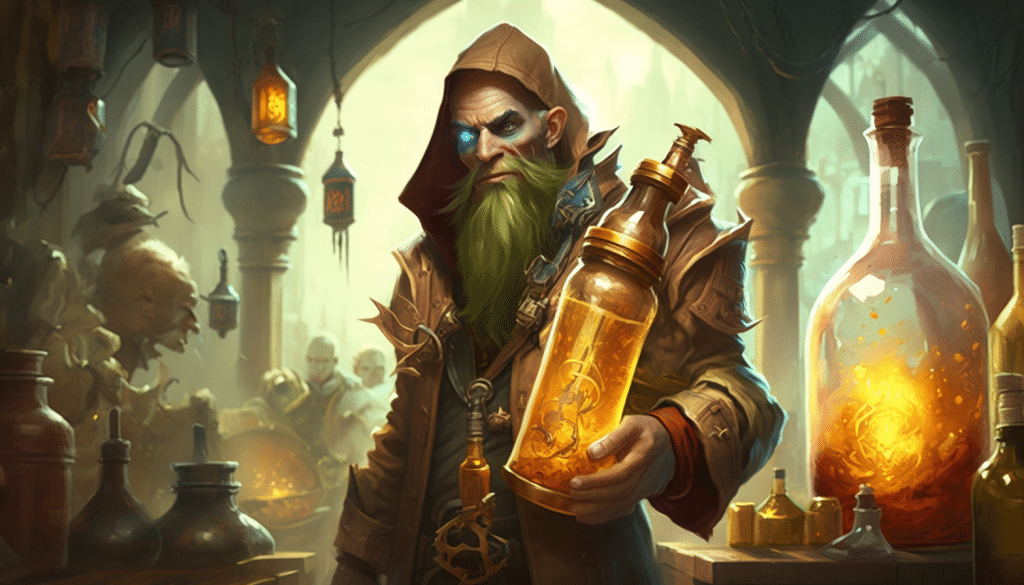 In conclusion, WoW Dragonflight Alchemy is a fantastic profession to make money with in Dragonflight, offering multiple paths for players to choose from and each one of them being profitable in its own way. With the ability to craft potions, phials and experiment with reagents, Alchemists can create valuable and high-demand items that can be sold on the auction house for a hefty profit. The profession also offers access to three unique specializations, Potion Mastery, Phial Mastery and Alchemical Theory, each with its own set of skills and benefits that can help players to become true masters of Alchemy.
However, mastering Alchemy can be a time-consuming process and requires a lot of investment in the form of Knowledge Points. Even when you follow a good WoW alchemy guide Dragonflight, achieving good results might still be difficult. This is why players must choose wisely when spending their points, as there is currently no way to refund them. Additionally, players must also consider the competition when selling their crafted items on the auction house, as they are competing with the entire region.
If you're struggling with the Alchemy profession and want to take your crafting to the next level, look no further than LFCarry.com. Our wonderful services can help you master the profession and earn the most money possible. From boosting your character's skills to completing difficult quests, LFCarry has got you covered. So, if you're ready to start earning big bucks through Alchemy in Dragonflight, why not give us a try today!
If you're interested in getting rich in Dragonflight, you might also be interested in buying WoW Gold. WoW Gold, or World of Warcraft Gold, is the in-game currency used in the massively popular MMORPG World of Warcraft. With WoW Gold, you can buy items, mounts, and other resources to help you progress through the game. lfcarry.com offers a safe and reliable way to buy WoW Gold, so you can enhance your gaming experience and take your character to the next level. Visit lfcarry.com to buy World of Warcraft Gold today!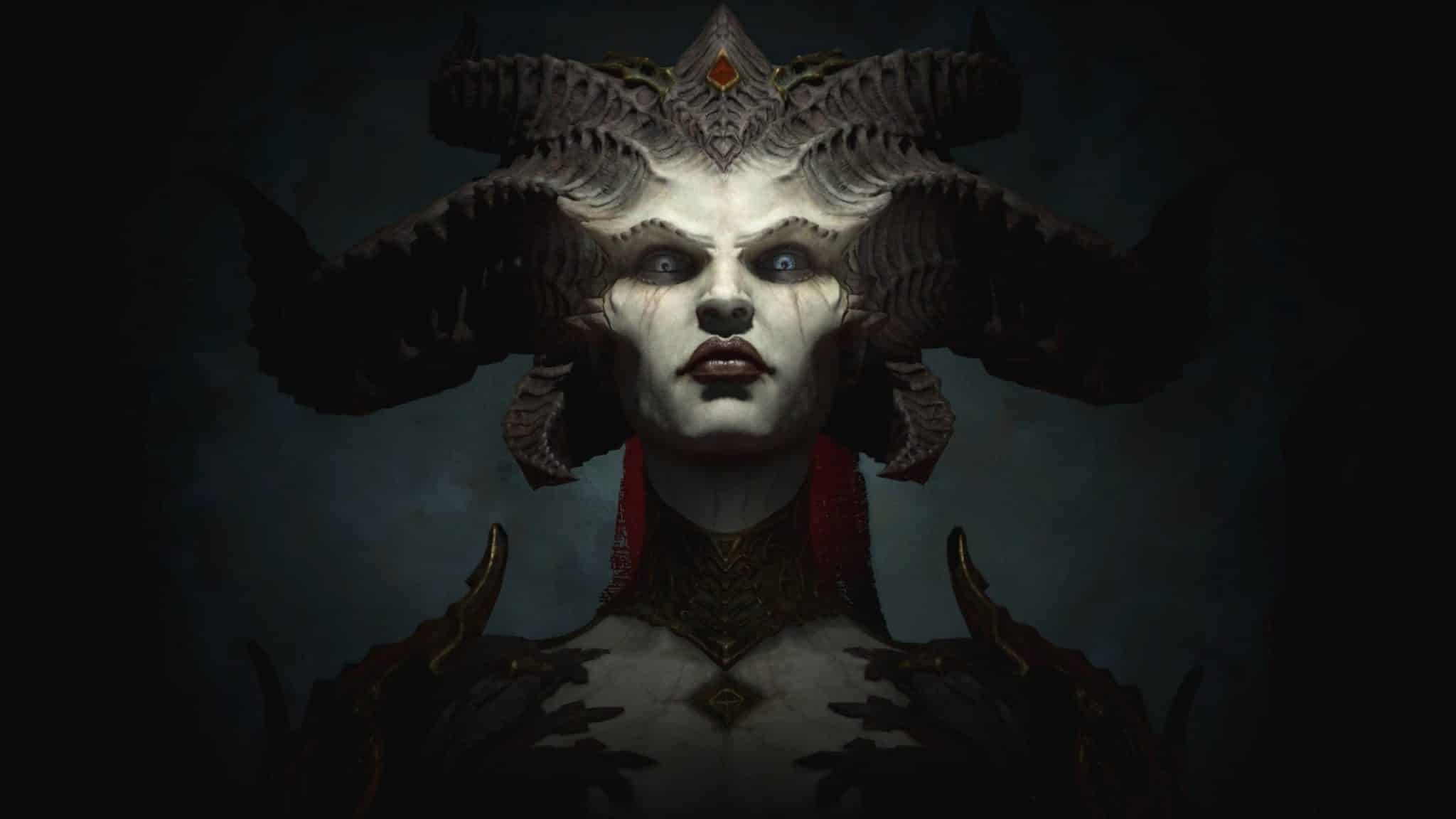 Imagine the moment in Diablo 4 when you reach Level 30, and the screen flashes with the requirement to upgrade your Potion – 5 Crushed …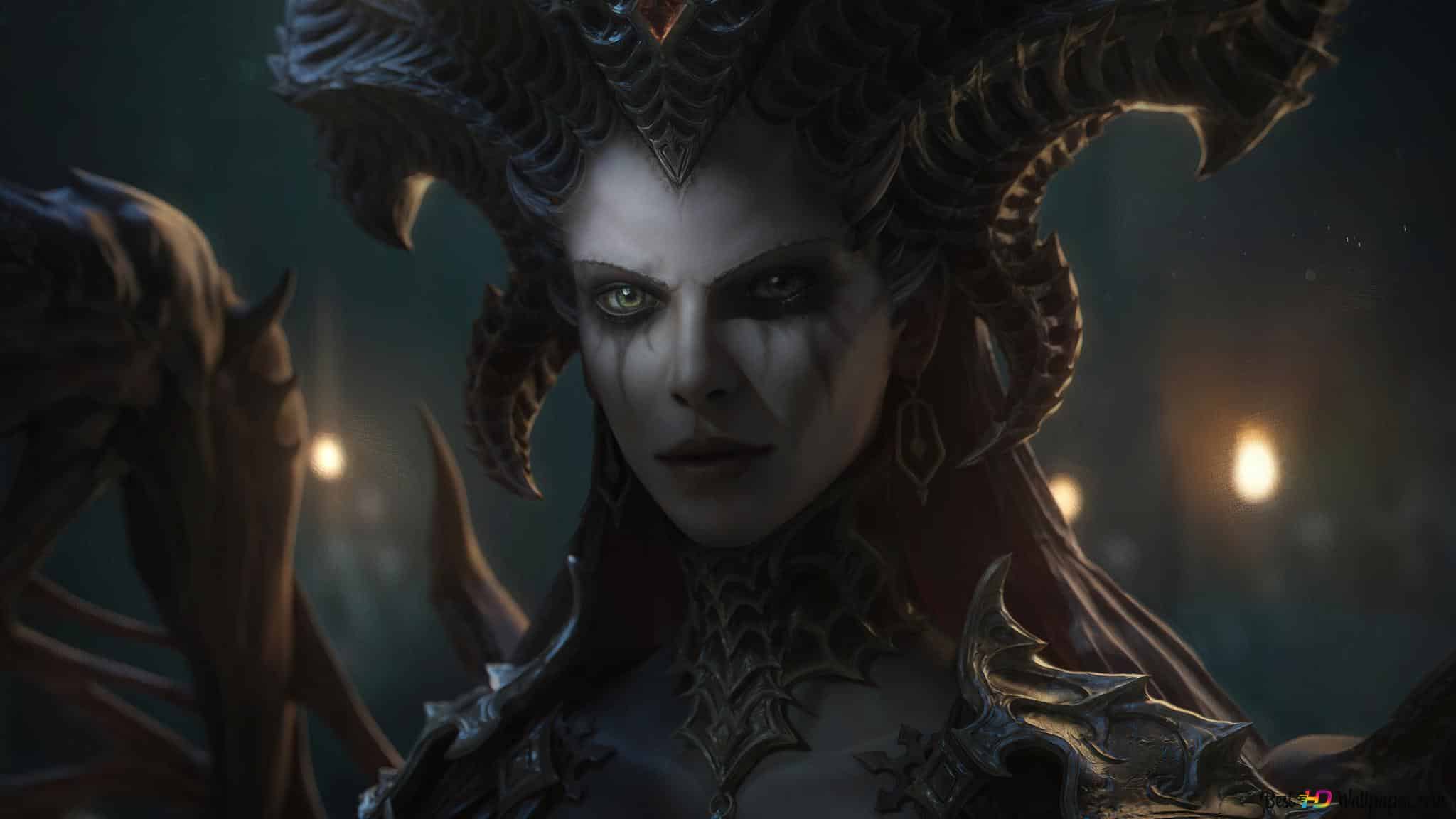 Beneath the shadows of menacing monsters and between the echoes of clashing swords, a new saga unfolds in this action RPG, Diablo 4. This online …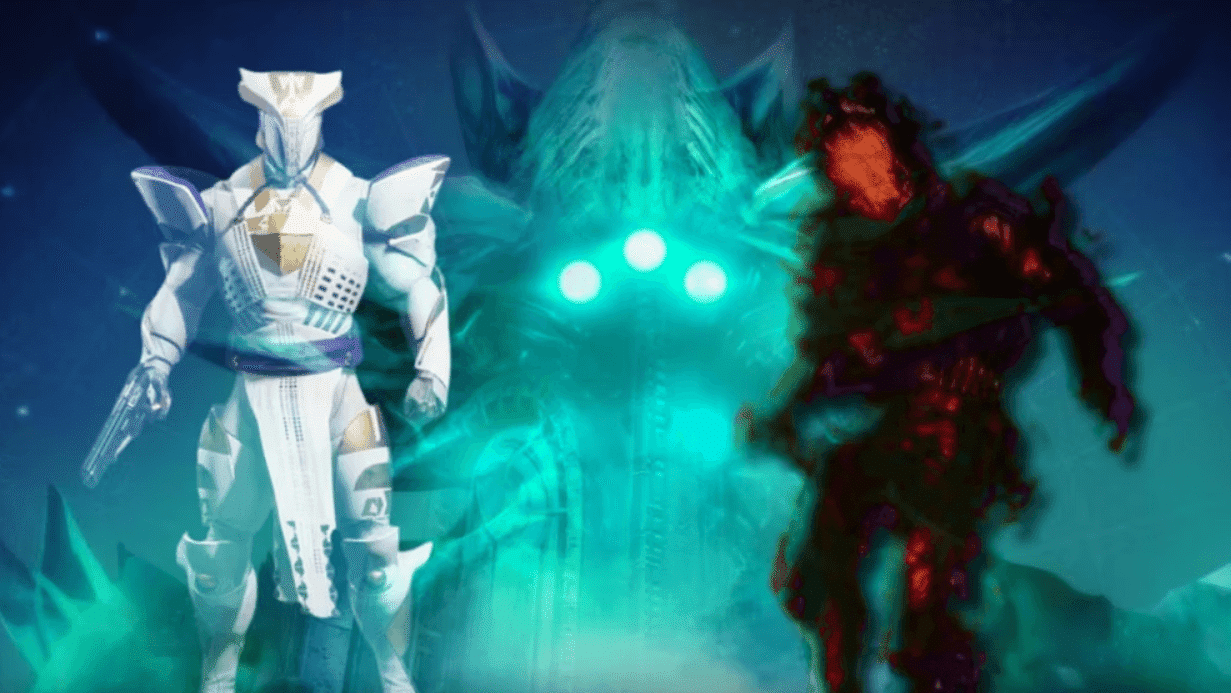 The Final Shape promises to enrich the game's narrative and gameplay dynamics. That, along with the introduction of new content and the return of fan-favorite character Cayde-6, adds a layer of excitement and intrigue to the forthcoming year. However, this returning Raid could potentially stir controversy in the community in 2024.